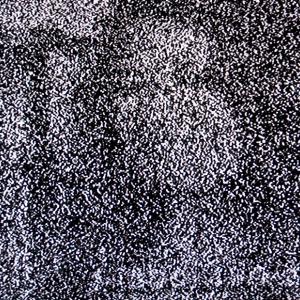 Tim Pilcher is a pop culture expert and has worked in and around the comics industry for over 25 years as a writer and editor. He started as an assistant editor at DC Comics' Vertigo imprint, based in London, working on ground-breaking titles like The Extremist by Peter Milligan & Ted McKeever; Enigma and Face by Peter Milligan & Duncan Fegredo; The Mystery Play by Grant Morrison & Jon J Muth, Rogan Gosh by Peter Milligan & Brendan McCarthy; and Kill Your Boyfriend by Grant Morrison & Phillip Bond.
In 1992 he co-founded of the bi-lingual comics publishing house, Les Cartoonistes Dangereux, with Paul Peart, Brad Brooks, Dylan Horrocks and others. They published several critically acclaimed one-off graphic novels in English and French, including White Death by Robbie Morrison & Charlie Adlard, The Malice Family by Fareed Choudhury, Aunt Connie and the Plague of Beards by Jonathan Edwards and the first appearance of Fred the Clown by Roger Langridge.
He has written comics for the BBC, DeAgostini, Weldon Owen and the Young Telegraph and has worked for numerous book publishers including Penguin Children's Books and Dorling Kindersley.
As a journalist he has written for Deadline, Comic World, Tripwire, Education Today, Comics Forum, Criminal Justice Matters and G-Spot Magazine and Star Trek Magazine. Pilcher became an associate editor at Comics International and has written numerous books on comics including The Complete Cartooning Course and The Essential Guide to World Comics with Brad Brooks. He has also contributed to numerous other books including, Comix: The Underground Revolution, 500 Comicbook Action Heroes, The Slings and Arrows Comic Guide (1st Edition), 500 Essential Graphic Novels and War Comics: A Graphic History. His Erotic Comics: A Graphic History Volumes 1 & 2,were the first serious survey of this genre in over 20 years. The books were Publication of the Year finalists in the 2010 UK Erotic Awards.
He regular gives talks on everything from Tijuana Bibles, Indian comics, the history of Ecstasy and other esoteric subjects, and is the Chair of The Comic Book Alliance (www.comicbookalliance.co.uk), a not-for-profit organisation and "The Voice of the British Comics Industry" promoting books, graphic novels, webcomics and sequential art in its many forms. He occasionally updates his intermittent blog, Sex, Drugs and Comic Books (www.sexdrugsandcomicbooks.blogspot.com).
His memoir of working at Vertigo UK called Comic Book Babylon: A Cautionary Tale of Sex, Drugs and Comics will be published at the end of 2013.