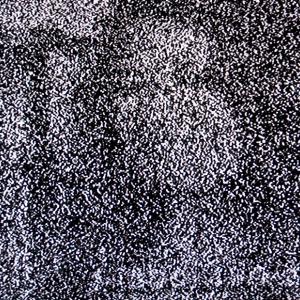 Rian studied at the LCP in London before briefly working for an advertising agency, i-D magazine, Smash Hits magazine and a series of record sleeve design companies. Having cut his teeth drawing comics for Paul Gravett's seminal alternative press comic magazine "Escape", for Belgium's Magic Strip he co-wrote and drew the graphic novel "The Science Service", published in five languages.
This was followed by "Dare", an "iconoclastic revamp of the '50s comic hero Dan Dare" with Eisner-award winning writer Grant Morrison for Fleetway's experimental Revolver magazine. He then moved to the legendary 2000AD, where he drew Really and Truly (again with Morrison), Tales from beyond Science (with Mark Millar, Alan McKenzie and John Smith) and the classic character RoboHunter with Peter Hogan. These strips and more have recently been collected and republished in the hardback collection, "Yesterday's Tomorrows", which was recently launched at the Institute of Contemporary Arts, London. (Knockabout, 2008).
Hughes has since worked extensively for the British and American comic industries as both designer, typographer and illustrator, notably creating many logo designs for DC and Marvel, including Batman and Robin, Batgirl, the X-Men, Captain America, Wolverine, The Spirit, The Invisibles, Shade the Changing Man, The Atom and more. Work also includes title sequences for The Box, poster designs for Tokyo fashion company Jun Co.'s Yellow Boots chain, the animated on-board safety film for Virgin Airlines, Eurostar's poster campaign, a collection of Hawaiian shirts, a range for Swatch and a BDA International Gold Award and Creative Use of Print Award-winning brochure for MTV Europe's Music Awards, written by Alan Moore, numerous book covers including the BBC Radio Drama version of Philip Pullman's His Dark Materials trilogy.
He has designed CDs and vinyl sleeves for indie labels such as Transient and Automatic as well as mainstream acts like Geri Halliwell, with whom he recently collaborated as illustrator on a series of six children's books. His advertising typography earned a Campaign Press Awards Silver in 1996 and a Merit Award from the New York Art Director's Club in 2000. He was an early contributor to FontShop's seminal FontFont range, and now fonts designed for clients such as Mac User, 2000AD, Newquay Steam and PC Format magazine are released via his own label, Device Fonts. He has contributed to numerous design annuals, books and international exhibitions, lectured widely both in the UK and internationally, and a one-man show of his work was held recently at the Conningsby Gallery, London.
The book "Art, Commercial", is a retrospective monograph collecting his design and illustration work. Recent books include "Cult-ure: Ideas can be Dangerous" and "Lifestyle Illustration of the 60s", and his comic strips have been collected in "Yesterdays Tomorrows", which was launched recently at the ICA, London.
He has an extensive collection of Thunderbirds memorabilia, a fridge full of vodka, and a stack of easy listening albums which he plays very quietly.