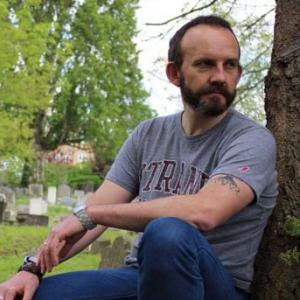 Aside from being a gamer and self confessed pizza addict, Mark is also a fantasy author and his debut novel, Infernal, is being published by Del Rey this August.
Originally from Cape Town, South Africa, he now lives in south London with his wife Liz (herself a published author) and their lazy dog in a house that is equal parts library and home.
You can find him on Instagram, Twitter and PSN as gergaroth.