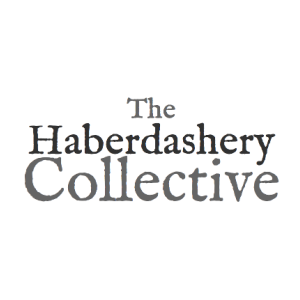 The Haberdashery Collective is an international conspiracy of people who make playful things… or, alternatively, a band of games designers, actors, techies and fun people, who enjoy making games, experiences, and events.
While this particular collection of people is new, its members are well-known around the pervasive gaming and interactive theatre scenes, and have already proven their ability to develop an inkling of an idea into an experience that participants will remember and enjoy.
Members of the Haberdashery Collective have recently made and produced games and experiences for igFest, Hide & Seek's Sandpits and Weekenders and the Player Festival; at locations such as the National Maritime Museum, the Science Museum and the Barbican Centre; and for bespoke environments including corporate events, country house parties and birthday parties.